List of Businesses Asians Should Boycott
Boycott businesses for the following reasons:
1) Continue to promote racist ads perpetuating Asian stereotypes
2) Businesses that are currently sponsoring people that are racist
3) Businesses that are run by racists
Asian American purchasing power will hit $1 Trillion by 2018.
We need to use this financial power to impact positive social changes.
Jan 18, 2017 - youtube.com -

117
Jan 17, 2017 - kulturemedia.org -

36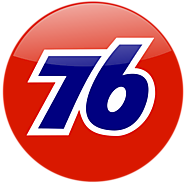 76 Gas (owned by Phillips 66) is a gas station chain. They have a series of advertisements on their youtube channel. Many feature Asian actors playing negative Asian stereotypes.
Ad #1: The scene is shot in a rather dimly light Asian mahjong (akin to Chinese poker) club.
Jan 17, 2017 - kulturemedia.org -

62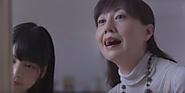 The computer game company Wargaming released a TV commercial in Japan for its game World of Tanks. It is situated in Japan. A young Japanese woman is drawing a white male who is posing nude.
Jan 17, 2017 - kulturemedia.org -

40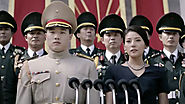 Summary
This commercial is made by AXE, a body spray company. The theme of the commercial is to "make love, not war."
The commercial consists of four stories. The first story shows us Middle-Eastern looking men with sunglasses moving with a menacing purpose to deliver a briefcase.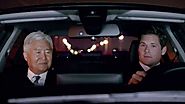 Advertising Agency: Kirshenbaum Bond Senecal+ Partners, USA Chief Creative Officer: Ed Brojerdi Global Chief Marketing Officer: Bill Grogan Executive Creativ...
Dumb way to advertise to Asians, who buy a ton of BWMs, with this dumb ass commercial promoting tired Asian stereotypes.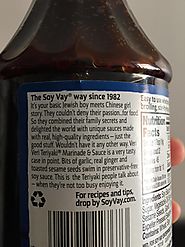 AFWM tries to normalize their "relationship" by messing with a staple of Asian cuisine.
Mar 26, 2017 - anbmnews.com -

32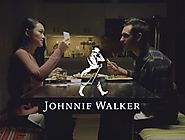 Johnnie Walker is a brand of Scotch whisky that originated in Scotland. In what seems to be a contrived effort to reach out to Chinese consumers, they released a commercial on their Facebook page that features a white man, his female Chinese fiancé, and her obviously disapproving Chinese father.
Jan 17, 2017 - kulturemedia.org -

34

Wix is in a crowded field of websites that....help you build websites. A very meta business they're in. But where Wix claims to innovate and differentiate itself by offering, for example, a wider range of templates to businesses, it demonstrates conformity in its advertising by following a time-worn script in American media -- and that is showing a white male domineering an Asian male.
Jan 17, 2017 - kulturemedia.org -

22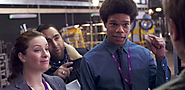 The BT TV commercial features a handsome, composed white man (Ewan McGregor) and a fat, ridiculous looking Indian man.
The latter is late to the shoot and asks to redo the stunt because he is late (he is clearly shown as bumbling). He is ignored.
Jan 17, 2017 - kulturemedia.org -

34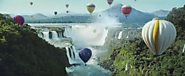 The Perrier TV ad is visually striking.
Groups of partiers in their own hot air balloons race around in the sky, intermingling here and there with men and women enjoying each other's company at a one-of-a-kind experience. Plenty of CGI but in the end commercials conjure dreams in people's minds and make them feel very real emotions.
Jan 17, 2017 - kulturemedia.org -

26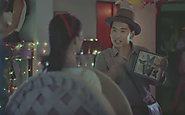 In the Scrabble ad, a white boy and girl are shown in different parts of Japan. The girl is lovelorn and eager to find the 'right' guy.
Fate brings them together. Naturally, the white guy comes across as handsome, humorous, and "right".
However, before the white girl can find the white boy she encounters a "creepy" Asian male who tries to pick her up by showing her his collection of dead moths.
Click below to see an animated gif of the interaction:
With the Asian creeper safely rejected, the white girl can find "true love".
Jan 23, 2017 - wokeasians.com -

29
Steve Harvey made an ass out of himself by going into a racist rant about Asian men.  The Internet is flooded with articles on his racist disguised as a joke behavior.  While he is an idiot and there are plenty of backlash against him on the social media, it is more important to hurt his wallet.  Below is a lost of Steve Harvey sponsors along with their twitter link.  Let these people know his racist behavior is unacceptable.  Boycott Steve Harvey.  Use hashtag #BoycottSteveHarvey
Jan 27, 2017 - reddit.com -

54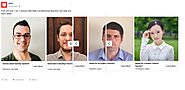 Any token representation where they need put an Asian in to an advert will 99% ALWAYS feature an Asian woman.
Why is the headshot style of 'Elena' so different compared to the three guys?
Just another daily reminder of the constant effeminisation of Asians and invisibility of normal Asian men due to toxic marketing teams.
not surprised at all. you see this kind of shit almost daily. they never show Asian males. it's like we don't exist. any token Asian shown is an Asian female. you see both genders for other minority groups. you see black females/males,latino males/females,etc but Asians? somehow we Asian men don't seem to exist anywhere. they don't even try to hide it. it is blatant and out in the open.
Hey italki, we see your subtle racism. You can take your white male shit and shove where the sun don't shine. We will recommend to everyone not to use your service. Maybe you should just make it clear that your service only tailors for white men.
Twit this company and let them know we see their subtle racism: https://twitter.com/italki
Jan 17, 2017 - kulturemedia.org -

14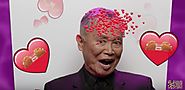 George Takei once played a respectable Asian character on TV as Star Trek's Sulu.  Since coming out as gay, he's been celebrated by white America as some kind of strange oddity to laugh at.  And thats exactly what happens in a Taco Bell ad that stars Takei.